Barbie continues its commitment to inclusivity and diversity with a new editorial for Black History Month.
Created in partnership with Harlem's Fashion Row, the project highlights the work of black designers Hanifa, Kimberly Goldson and Rich Fresh, all of whom have previously teamed up with Mattel. The editorial centers on doll-sized replicas of the original designs by Hanifa, Goldson and Rich Fresh, which are modeled by multicultural Barbies.
Hanifa's look consists of white thigh-high boots and the Brooklyn jacket from the Fall/Winter 2021 collection.
"Who hasn't loved Little Girl Barbie?! I loved my Barbie Dream House with the most perfect elevator, it gave me the chance to dream in real life," Anifa Mvuemba, designer/founder of Hanifa, said in a statement. "I'm so grateful for this opportunity to connect with my childhood and I'm happy to see that little black girls everywhere can see themselves starting with their favorite toy." Anifa Mvuemba, Founder / Designer, Hanifa.
Goldson's Barbie was styled with the multi-layered 'Mari' dress and 'Lizzette' shorts in metallic copper, both from the Spring 2022 collection, dubbed 'Blissful Evolution'.
"It's powerful of Barbie to use its platform to help bridge the gap in how we look at people of different shades and backgrounds," Kimberly Goldson explained. "That's why it was important for me to partner with her to wear Kimberly Goldson for Black History Month. I chose a look that personifies the KG aesthetic that grew out of our Brooklyn culture. and driven by luxury, she's ready for Bed Stuy!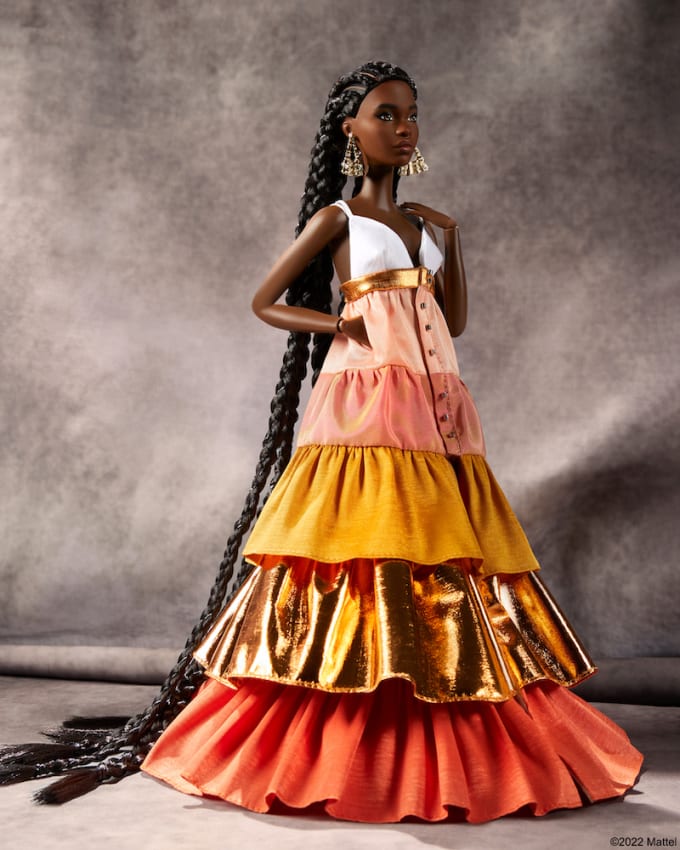 Rich Fresh's doll, modeled after his muse August McQueen, is shown in a blue tracksuit from his winter 2021 collection. Rich, born Patrick Henry, said the design was one of his all-time favourites.
"What appealed to me the most about the Barbie project was the level of inclusiveness I saw in the Barbie universe," said the Los Angeles-based designer. "There are Barbies for everyone. Deliberately. I knew this would be a project I could get involved in. It is important that children from all cultures see each other. Representation is essential. Involving black creatives gives us the opportunity to contribute to the narrative.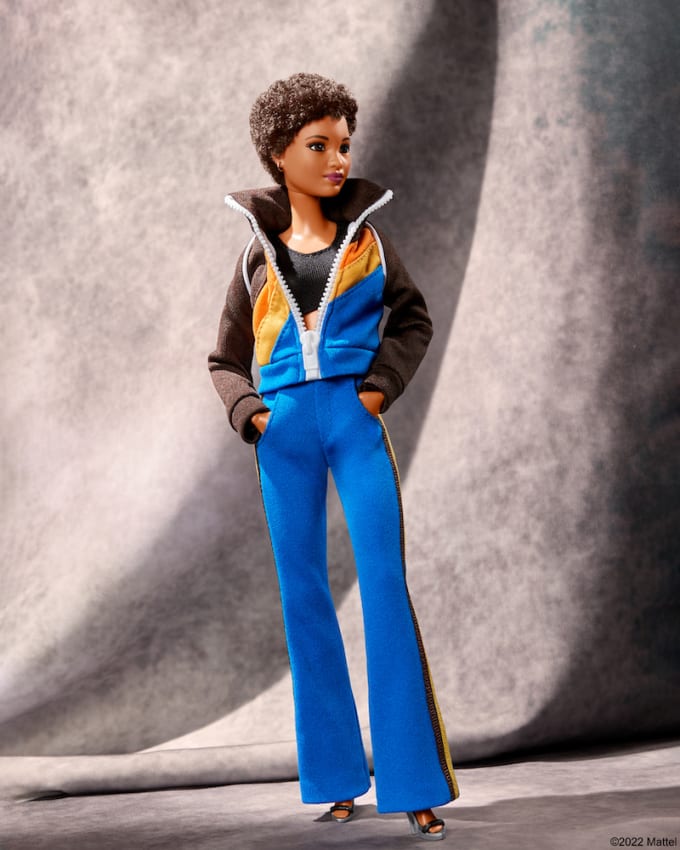 You can also check out the Barbie x HFR editorial on the @BarbieStyle Instagram page.